Richmond, Texas Landscape Lighting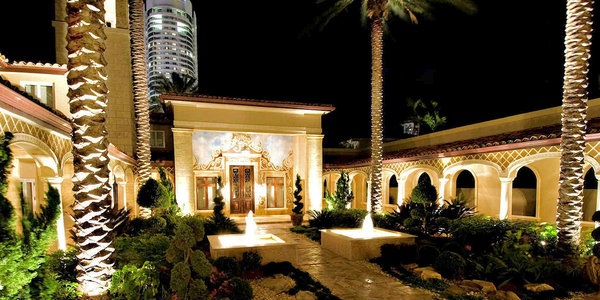 Outdoor and Landscape lighting accents the night time landscape. Exterior landscape lighting will add mood and ambiance to the Richmond, Texas landscape at night. The outdoor and landscape lighting professionals at Able Sprinkler and Services will bring your exterior landscape alive at night. From accent lights shining up on a specimen tree, to a lighted pathway, outdoor and landscape lighting adds beauty to the night time landscape, patio or pool. Landscape and Outdoor lighting also provides a measure of safety for your guests not familiar with your property when you are entertaining.
Able Sprinkler and Services provides professional Outdoor and Landscape Lighting design and installation services for residences and commercial properties. We specialize in low voltage, outdoor LED lighting that will enhance the beauty of your landscaping in the evening hours. Whether you need a new lighting system or retrofitting an existing one, we provide the highest quality, cutting-edge LED lighting technology available.