Welcome to Able Sprinkler and Services
Richmond's Leading Lawn Sprinkler and Drainage Company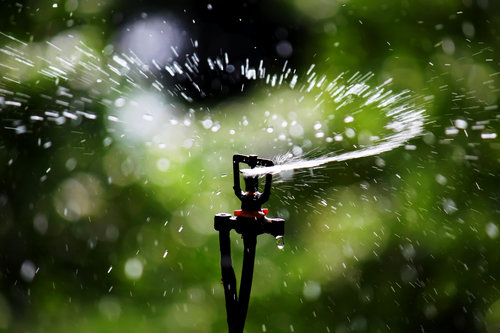 Able Sprinkler and Services will meet all of your lawn sprinkler and drainage needs. We provide a respectful and professional technician to your location, whether you are a homeowner, or a superintendent of a school or commercial property. We are constantly applying the latest technology to our jobs in the field in order to best serve our residential and commercial property owners.
Are you tired of spending time watering your lawn by hand? The endless hassle of dragging those hoses and lawn sprinklers all over your lawn? Do you get frustrated that, even with all your time spent, your lawn still is turning yellow? Why not install a lawn sprinkler system and make life easier? Installing a lawn sprinkler system will pay for itself over time just in water conservation. Our customer's satisfaction is our primary target. We won't consider the job complete unless you're 100% satisfied with the end results.
Whether you are looking for an estimate on a new job or someone to diligently analyze your existing system in order to troubleshoot it, the Able Sprinkler and Services team is ready to help. We offer complete installations, repairs, as well as routine maintenance. We provide our Richmond, Texas customers with a well installed lawn sprinkler system that will effectively and efficiently irrigate your yard. Installation will not cause damage to your existing lawn. Our skilled professionals have years of experience under their belt which allows them to provide top quality service.